TOBOGGAN - Learn more
Ride the longest Cresta Toboggan run in Wales!! At an amazing 575m long, you don't want to miss this exhilarating experience. Fantastic fun for the young and old. There are some restrictions however…
Children under aged 4 cannot ride.
Children aged between 4-7 years have to ride with an adult aged 16 and over.
Children over the age of 8 must ride on their own.
The Cresta Run is open every day from 10am. The run is weather dependant and closing times vary. Call before you arrive to avoid any disappointment Contact the Ski Centre for more details.
Customer Notice:
Please be aware that the Toboggan track needs to be dry in order for us to operate the ride.
Last tickets are sold dependant on length of queue.
Please call with enquiries about either of these two points for a current update.
BOOK YOUR SNO-TUBING SLOT ONLINE NOW. YOU CAN UPGRADE TO OTHER ACTIVITIES WHEN YOU ARRIVE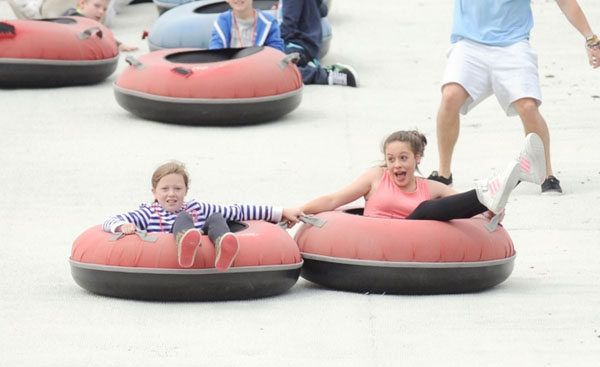 SNOW TUBING - Learn more
Sno-tubes are a fantastic, fun and safe activity, and are one of our most popular features here at Llandudno Ski and Snowboard Centre. Sno-tubes are large inflatable rings that can be ridden individually or linked together with other riders as you slide down the hill.
They are a great activity for children and adults alike. We can organise sessions for large or small groups, birthday parties or private functions. Sno-tube sessions are available every day. Pre-booking is required and all sessions are fully supervised.
Minimum age required: 4 years old.
BOOK YOUR SNO-TUBING SLOT ONLINE NOW. YOU CAN UPGRADE TO OTHER ACTIVITIES WHEN YOU ARRIVE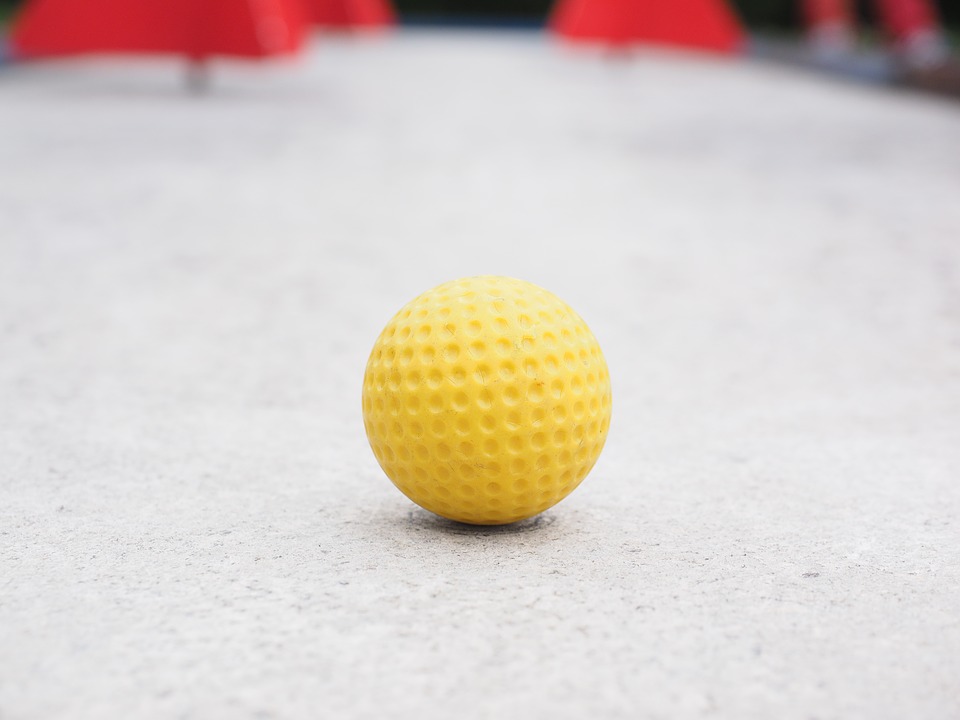 ALPINE ADVENTURE GOLF - Learn more
Everyone loves the challenge of Alpine Adventure minigolf, and this course is a real leveller so you never know who'll win.
Where else can children beat their parents with a club in a fair contest?
9 Holes set in our Alpine themed surroundings taking you from Kitzbuhel to Lake Louise!
BOOK YOUR SNO-TUBING SLOT ONLINE NOW. YOU CAN UPGRADE TO OTHER ACTIVITIES WHEN YOU ARRIVE
Frequently Asked Questions
Q: What should I wear?
A: For Sno-Tubing it is as simple as dressing for the weather. However, we do recommend long sleeves and trousers. Trainers or equivalent shoes are a must.
Q: What time do I need to arrive?
A: For Open Tubing sessions you can arrive 5-10 minutes beforehand for sign in.
Birthday Parties: If you are having a birthday party with food, please be on site at least 20 minutes before the start time as we have to take the children's food orders and make sure all your guests are on site before we start the session. For birthday parties without food then you can arrive between 10-15 minutes before the start time.
Q: How many people can be on a session?
A: Our ratios are 1-16. This means an Open Tubing session is full once 16 people are booked on.
If you have a private session, we can add as many, as you like. We simply just add staff to match the ratios. Recommend maximum group size is 20-25 to maximise the rides the group have.
If you do have a larger group we can cater two lanes of tubing. This will have to be booked in advanced by emailing Kirsi Goodchild.
Q: What happens if it rains?
A: We are a rain or shine slope, we would only stop a session if there was thunder and lightning due risk of being on a hill in such a storm. Please note the toboggan at Llandudno will only operate in the dry.
Q: Can I go on the slope with my child?
A: If your child may struggle taking their Sno-Tube up the hill themselves, then parents are more than welcome to help them carry the tube up the slope.
Q: How old do you have to be to Sno-Tube?
A: We can take children from 4 years of age upwards for Sno-Tubing.
Q: How do I get up the slope?
A: We have a lane system for getting up to the start point on our slope. This means tubers slide down on the right and walk up with their tubes on the left. Participants do require a good standard of physical fitness, however, brakes can be taken throughout your session if needed.